Peter Voulkos: Breaking with Tradition
On view in our current exhibition at the Renwick Gallery, Peter Voulkos: The Breakthrough Years, are three of the artist's large-scale paintings: Blue Remington, Red Through Black #3, and Falling Red. Some people may be surprised to find paintings in Voulkos' oeuvre, but that's what makes their discovery (at least for me) all the more exciting.
Though renowned as the most important ceramic artist of the last century, Voulkos trained as a painter. From 1953 to 1968, his radical ideas and methods transformed his field. His disruptive techniques and monumental works forever changed the nature of ceramic making. These years of critical invention are celebrated in the Renwick's exhibition that closes this Sunday, August 20.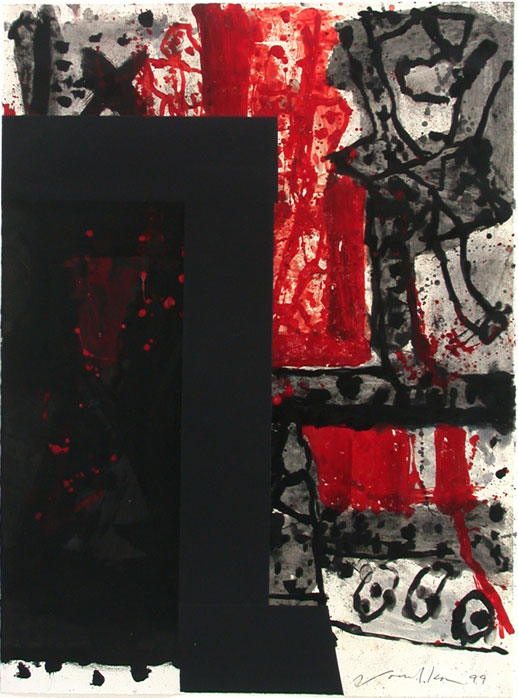 What captured my eye is the artist's relationship between his paintings and ceramics. Voulkos is often quoted as saying, "Painting helps the sculpture, sculpture helps the painting, pottery helps both." In the 1950s Volkous spent time at the influential Black Mountain College, near Asheville, North Carolina, before a one-month stint in Manhattan with fellow potter M.C. Richards. In these heady, post World War II years, he visited the Cedar Tavern, an artists' mecca in Greenwich Village, where he met painters Jack Tworkov, Franz Kline, and Philip Guston, whose works influenced his own. Additional influences include Picasso, Matisse, Cubism, and Japanese ceramics. His ceramics became three-dimensional works of abstract expressionism, and his paintings have the gestures of action painting and the DNA of ceramics. Red Through Black #3 is made of vinyl paint, sand and clay on canvas, while Falling Red is comprised of lacquer and sand on canvas. Does that make them paintings or sculptures or both?
And though I haven't heard of any connection, Falling Red reminded me of James McNeill Whistler's Nocturne in Black and Gold: The Falling Rocket. Perhaps it was the word "falling" that brought me to Whistler's ethereal work from 1875 as well as the downward gestures and verticality of the use of paint.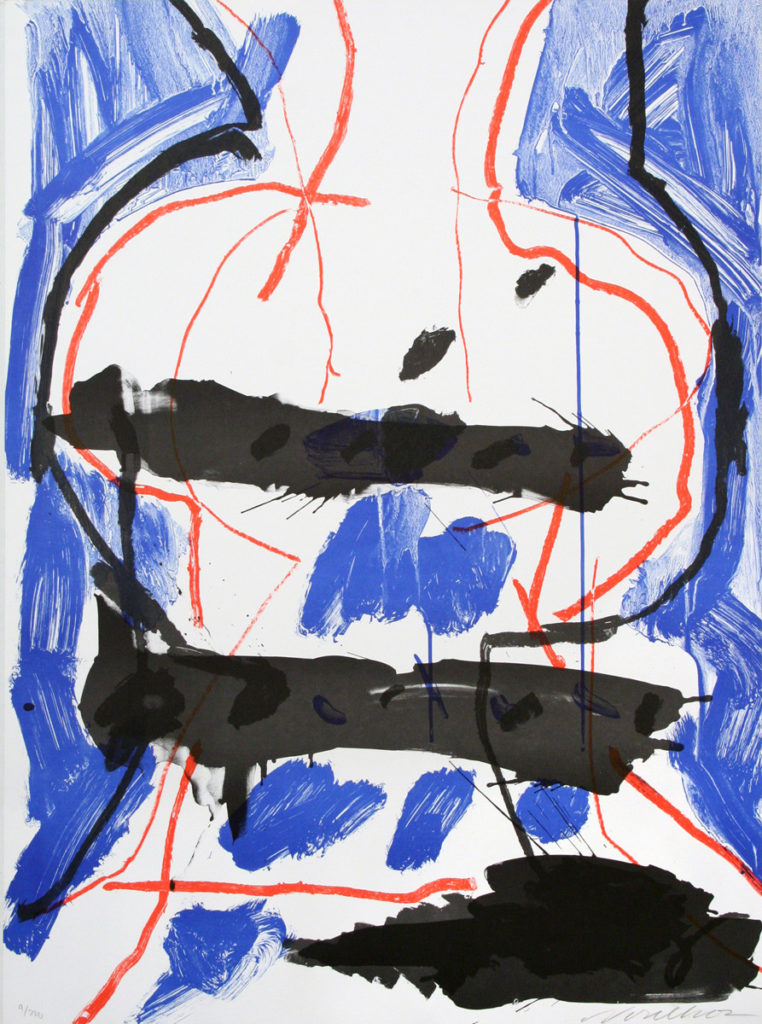 This is the painting that caused critic John Ruskin to accuse Whistler of "flinging a pot of paint in the public's face," and led to one of the most famous libel cases in the art world. But that's another blog post (probably for another museum). I just imagine Voulkos applying sand and clay to his canvas with his determined gestures and confidence as if to say to any critic who may doubt his methods, "Don't you even dare."